Invisalign: Straight Teeth Made Easy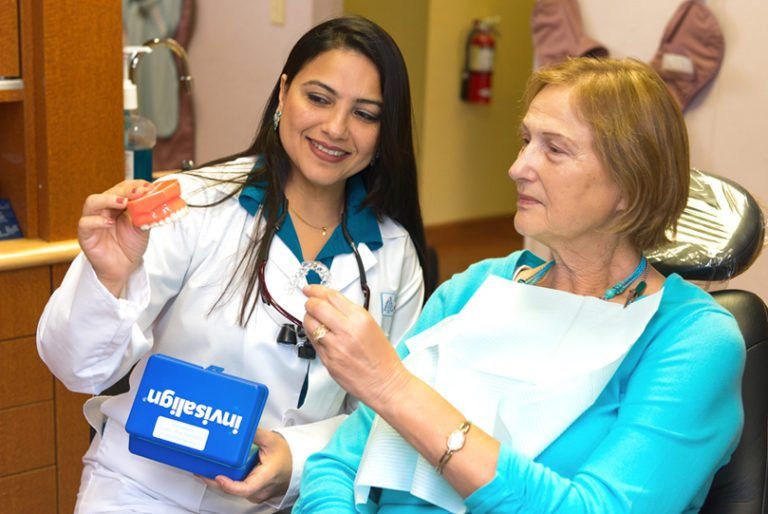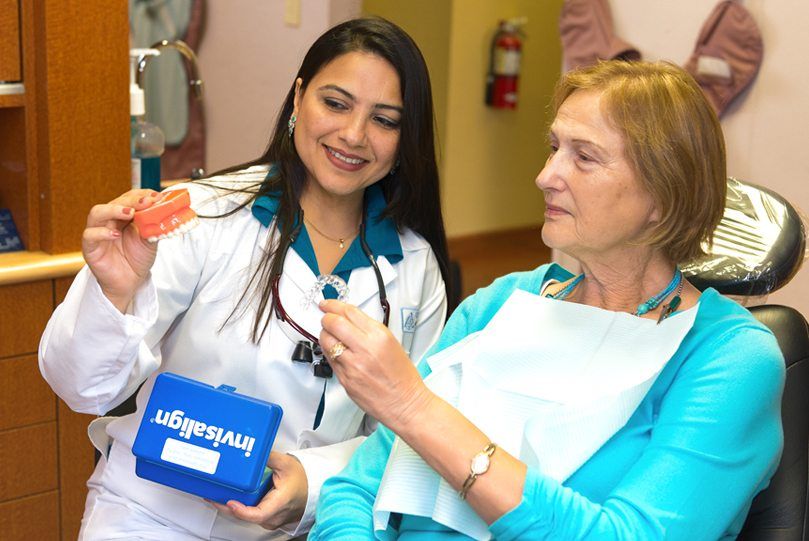 $500 Off Invisalign Special
Dr. Insiya Saboowala provides patients with the opportunity to gain a flawless smile with ease by offering Invisalign® invisible braces out of her Cupertino office. Invisalign® eliminates the need for conspicuous, uncomfortable metal wires, making it a pain-free way for you to get the uniform smile you've always wanted. This treatment is customized for each patient and is the most effective way to straighten your teeth without making it obvious to others.
If you are interested in learning more about how Invisalign® can work for you, contact our office at 408-255-1700 to schedule a free, no-obligation consultation with Dr. Saboowala.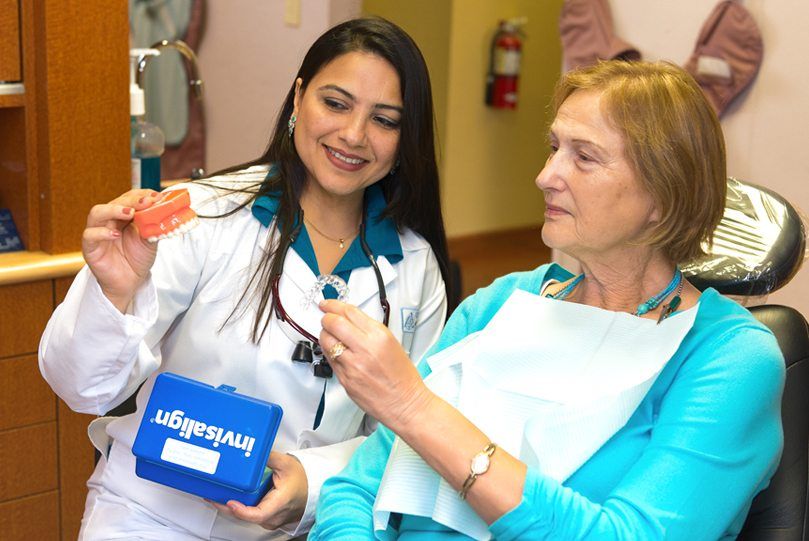 How does Invisalign work?
Invisalign® is a great choice for our patients who are searching for a more discreet orthodontic treatment option. Rather than using metal brackets and wires like traditional braces, the Invisalign system uses a series of custom-made, computer-generated plastic aligners to straighten your smile. Each set of aligners is designed to make small changes to the alignment of the teeth. As you switch sets of aligners about every two weeks, your teeth will be gradually, gently guided to their proper positions. You will also visit our office on a regular basis during treatment to make certain that your smile is progressing as planned.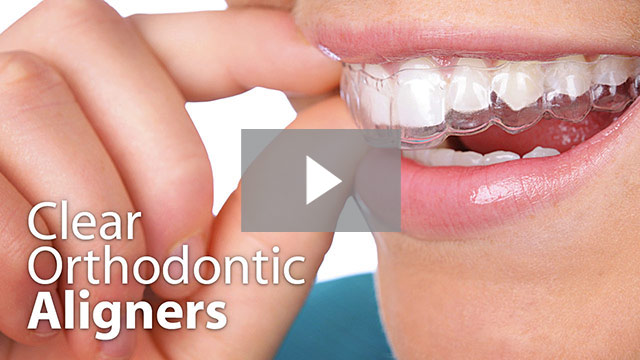 In general, Invisalign can be used to treat the same orthodontic issues that are normally treated with braces. Dr. Saboowala may recommend Invisalign to correct:
– Crowded teeth
– Crooked teeth
– Gapped and spaced teeth
– Certain problems with the bite, such as an overbite, open bite, underbite, or crossbite
During your initial visit, Dr Saboowala will determine whether you are a good candidate for Invisalign. This treatment is often a good choice for adult patients and others who are interested in a virtually invisible orthodontic treatment. In addition to being discreet, Invisalign aligners are also very comfortable because they are custom made from smooth, thin plastic. The aligners are removable as well, which allows you to easily remove them as needed in order to eat, brush, and floss. We welcome you to call us at 408 255 1700 and schedule an appointment today to learn more about Invisalign.
Benefits of Invisalign®
Dozens of Dr. Saboowala's patients from Cupertino, Sunnyvale, West San Jose, Los Altos, Saratoga and surrounding areas have already experienced the benefits of using Invisalign®. Here are just a few reasons why Invisalign® orthodontics may be your best option for a vibrant smile:
– It's pain free. Patients who use Invisalign® do not need to receive anesthesia or endure the painful tightening of wires throughout the straightening process.
– Patients can continue to enjoy all the foods they love including corn, apples, and other foods that would be off-limits to those wearing traditional metal braces. Invisalign® aligners can be taken out for eating and properly caring for the teeth.
– Few office visits. Patients are only expected to schedule routine check-ups every four to six weeks.
Learn More About Invisalign®
Dr. Saboowala has extensive experience in cosmetic dentistry and Invisalign® orthodontics. If you are interested in learning more about Invisalign®, call us at (408) 255-1700 to schedule a free, no-obligation consultation with Dr. Saboowala at her Cupertino office today.