Services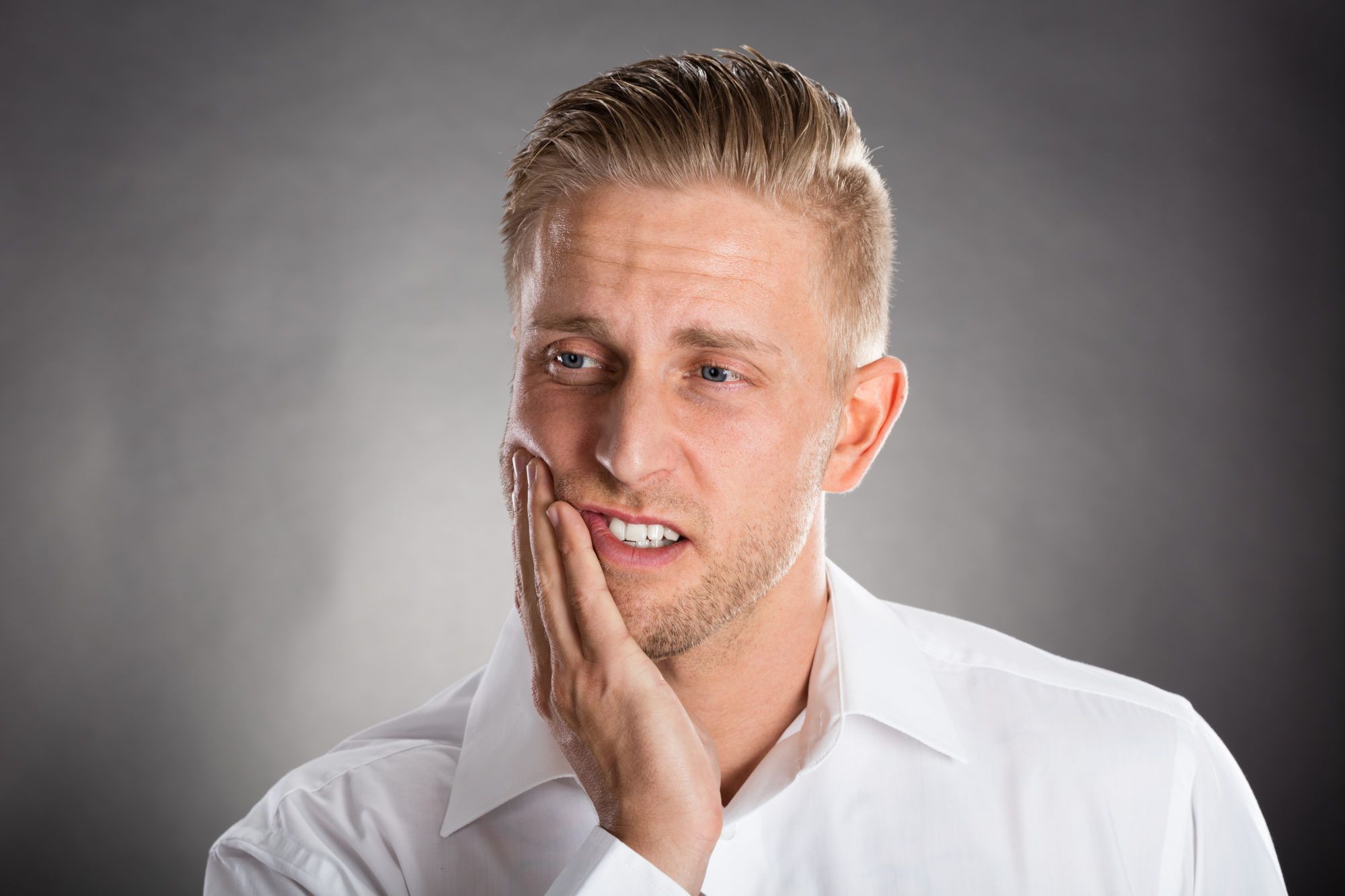 Dental Emergencies
At De Anza Smiles, we give top priority to emergency appointments. We understand that dental emergencies are not only unexpected, but can also lead to more serious conditions if not treated promptly.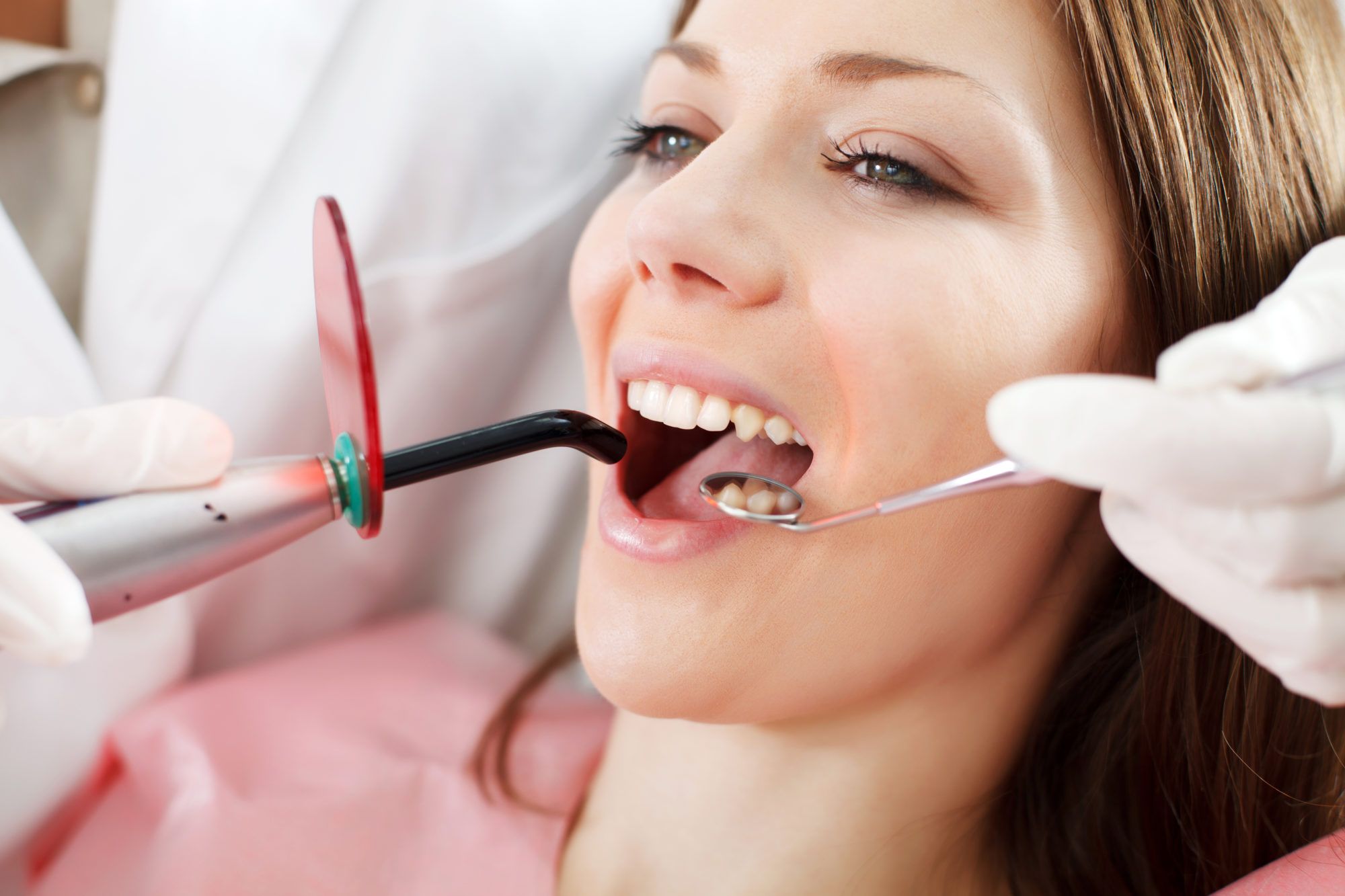 Laser Gum Treatment
Dr Saboowala and our team are proud to introduce state-of-the-art laser dentistry at our office in Cupertino, so that we can provide patients with more effective and comfortable gum treatment. At our office, we have the EPIC™ diode laser by Biolase.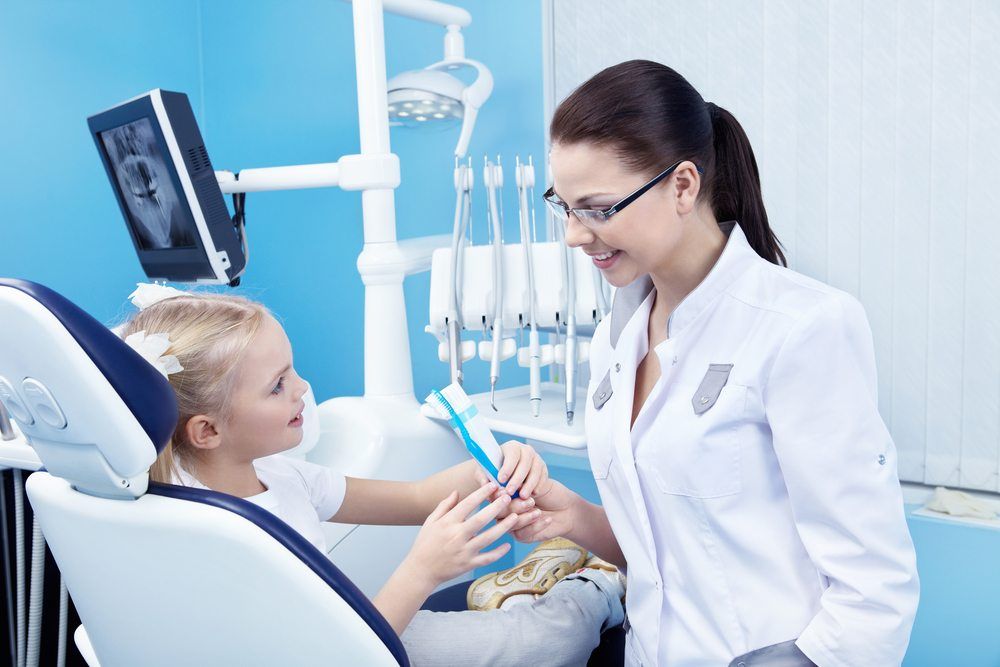 Pediatric Dentistry
Dr. Saboowala enjoys working with kids of all ages, inside the office as well as outside, through organizations such as the ADA foundation's Give Kids a Smile. Dr. Saboowala and her staff make a special effort to ensure that children are at ease during their visits. We understand that a positive experience is the key to lifelong oral health.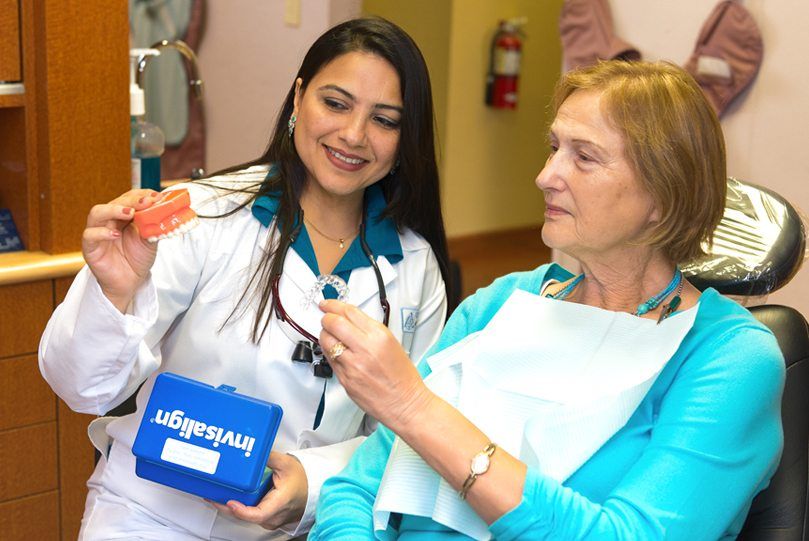 Invisalign: Straight Teeth Made Easy
Invisalign is an orthodontic appliance system used to inconspicuously treat crooked and crowded teeth in adults and teens. This modern take on braces features a system of clear aligner trays that are worn at all times with the exception of during meals and when brushing or flossing. The trays are custom fitted to the teeth, making them virtually unnoticeable when laughing, talking, and eating with other people.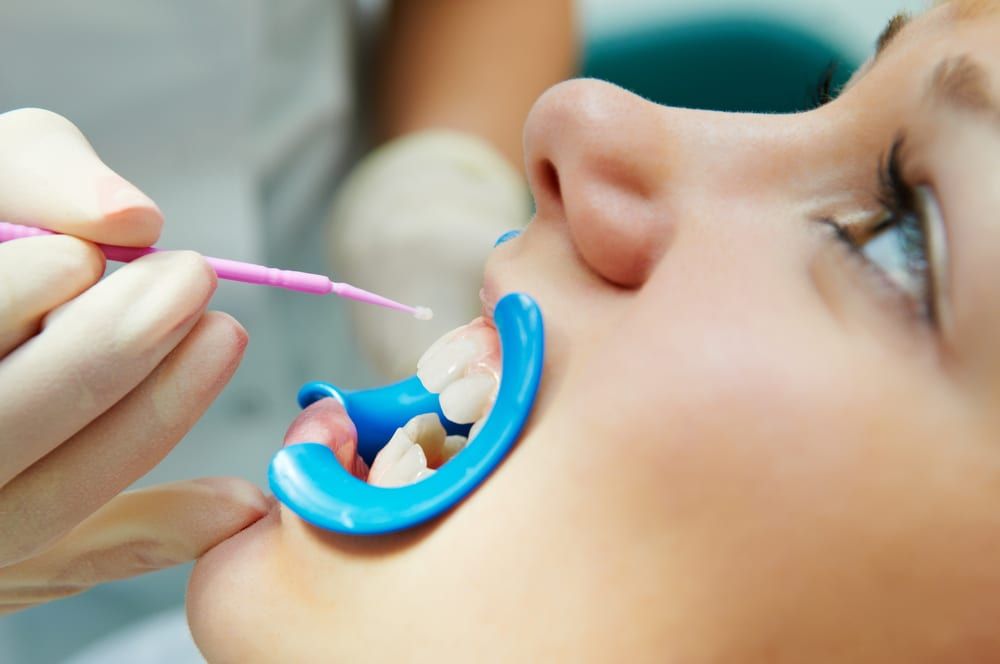 Dental Sealants
Dental sealants are clear coatings applied to the surfaces of a child's molars to prevent the development of tooth decay. They work by preventing food and plaque from resting in the grooves and crevices of molars – an area especially susceptible to cavities. According to the National Institute of Dental and Craniofacial Research, nearly 1 in 3 U.S. children ages 6 to 12 currently have sealants on their teeth.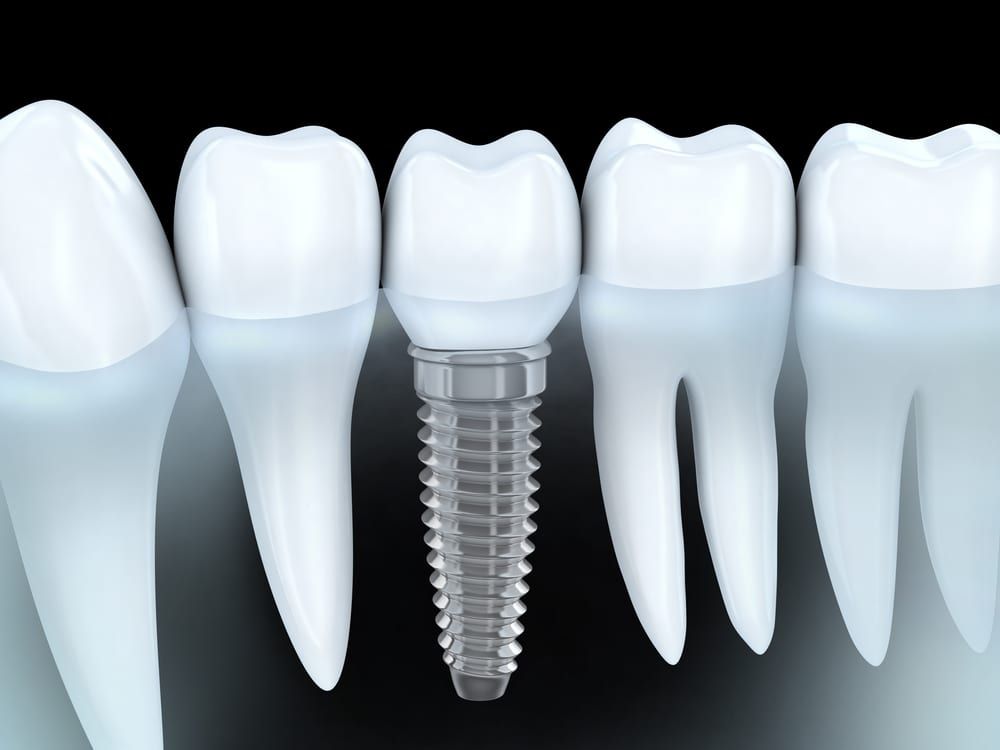 Dental Implants
Dental implants are surgical-grade root devices that support permanent tooth prosthetics that are manufactured to last a lifetime. These artificial roots are anchored in the bone beneath the gums where they become fused into the jaw. A crown is mounted atop the implant for a long-lasting and natural looking smile.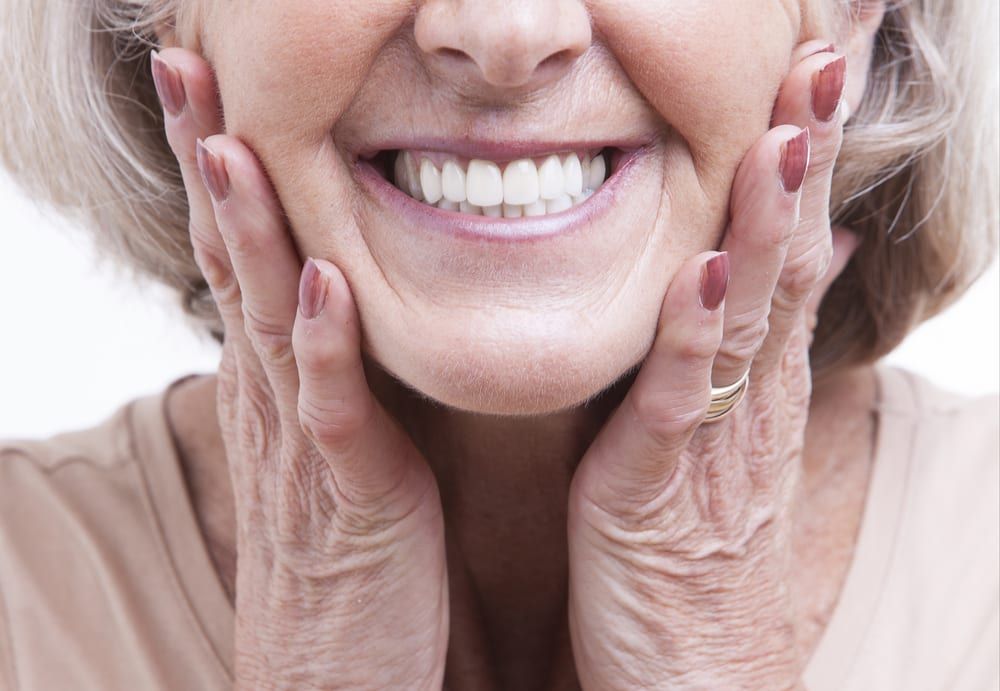 Dentures
Dentures are an effective and affordable way of replacing missing teeth. Composed of a durable plastic resin and sometimes porcelain, both partial and full dentures can be fabricated to look and feel natural. Today's dentures are custom-fit to make it possible to eat foods with confidence and speak articulately.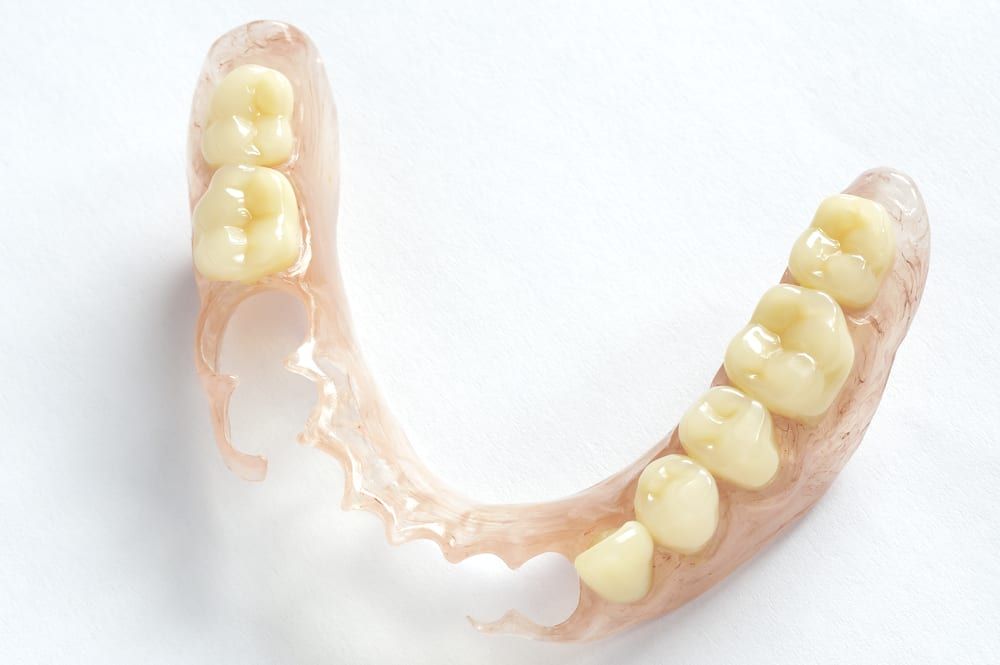 Removable Dentures
Dentures are removable tooth prosthetics designed to look and function like natural teeth. For thousands of years, some form of denture has been used to fill in the gaps left by missing teeth, although today's dentures are much more advanced and easier to care for.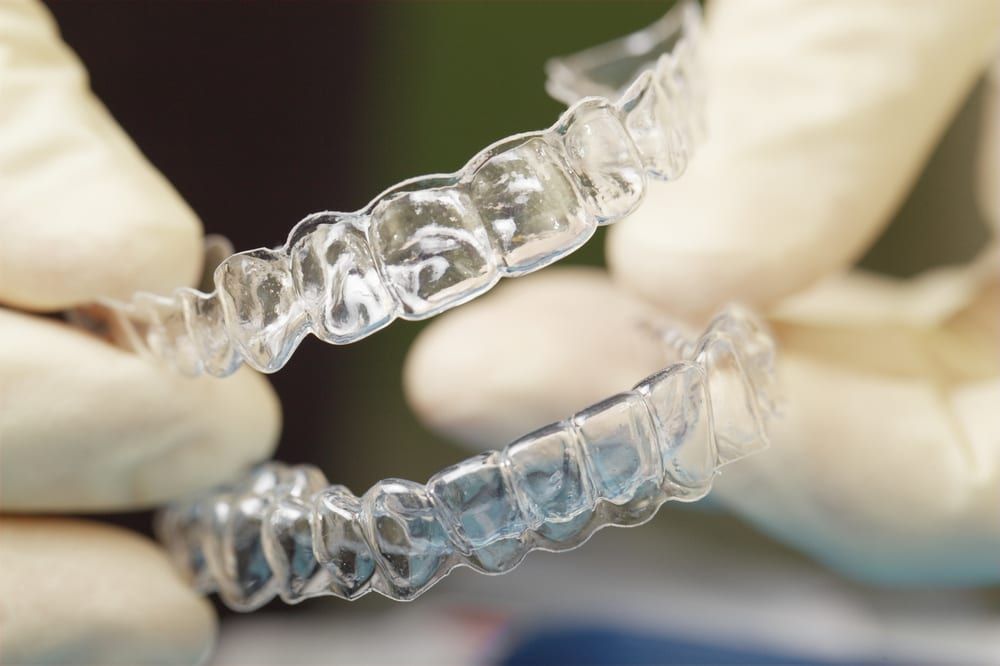 Bite Guards
A bite guard is a dental appliance custom-fit to a patient's teeth. Bite guards serve varying purposes and are often recommended for use in patients of all ages. It is important that bite guards be professionally fit, rather than purchased over the counter, as this ensures maximum comfort and protection during wear. Professional dental guards are usually prepared in a dental lab using an oral impression taken in a dentist's office.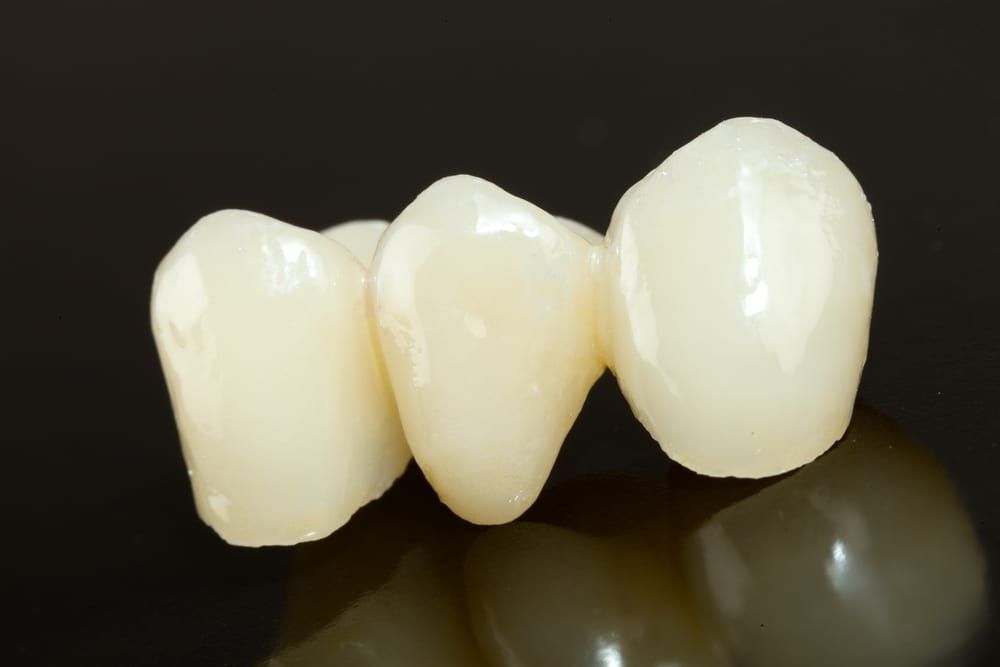 Crowns and Bridges
Dental crowns and bridges are custom-fitted tooth prosthetics that are used to replace or restore damaged or missing teeth. Crowns – also known as caps – are fixed over the surfaces of natural tooth structures or dental implants. Bridges are used to fill in the gaps left by missing teeth and are anchored in place by the natural teeth or crowns nearest the empty space.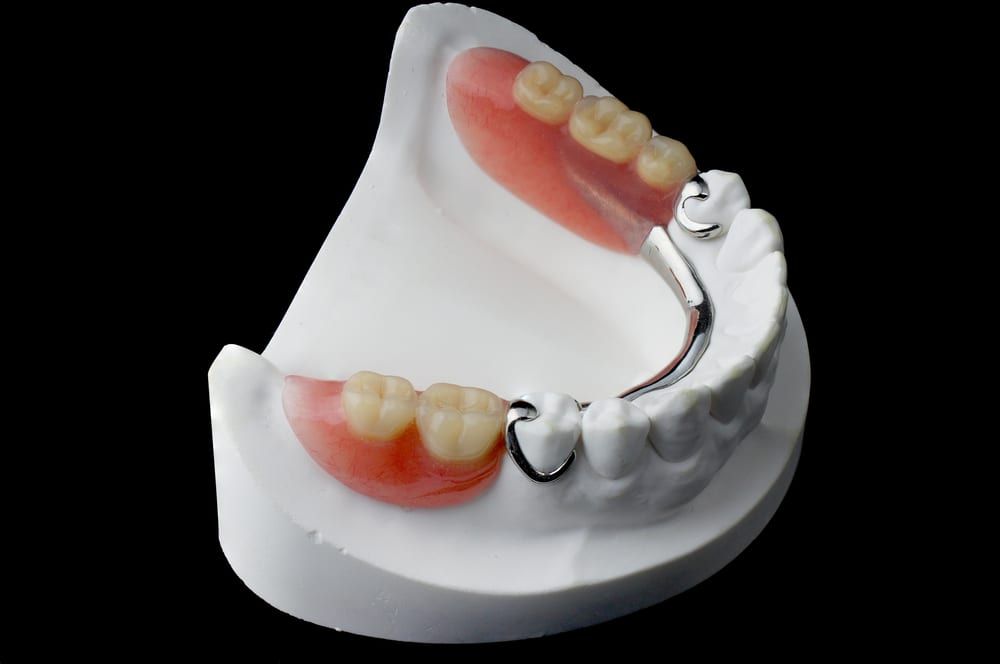 Partial Dentures
Like a bridge, partial dentures rest on surrounding teeth to fill in the gaps where one or more teeth are missing. But unlike a bridge, partial dentures are fully removable by the wearer. Partials are affordable alternatives to other types of dental prosthetics and are custom-made to blend in with each patient's natural teeth.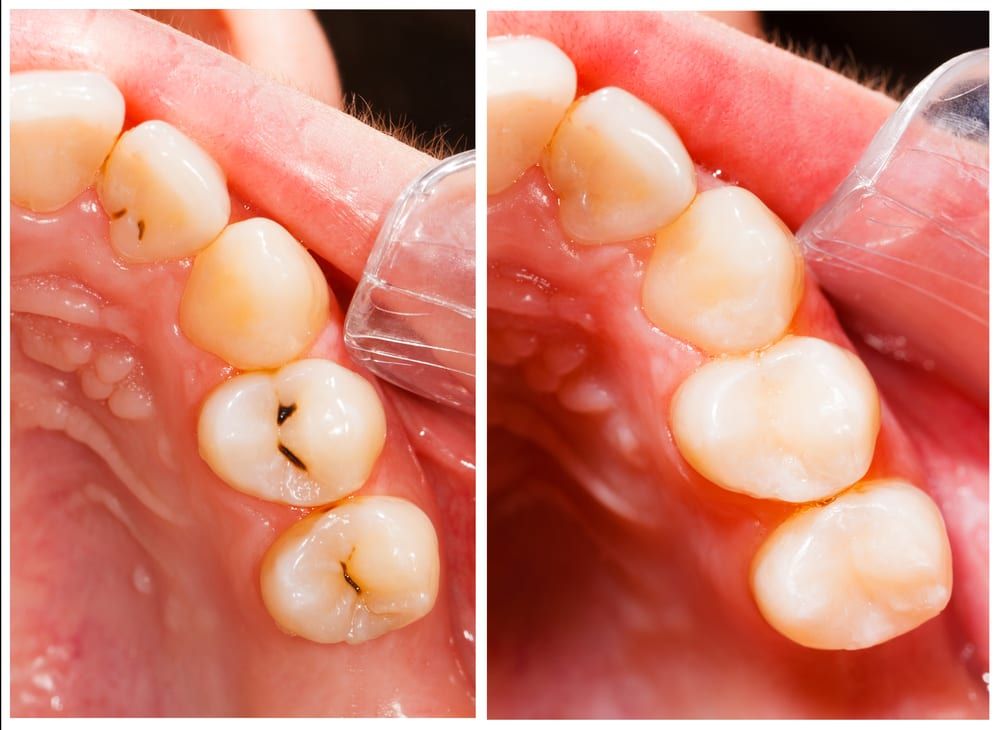 Composite Tooth-Colored Fillings
Composite fillings – also known as tooth-colored fillings – are dental restorations designed to be inconspicuous and natural in appearance. They blend well with the teeth and appear more natural than amalgam fillings, which are darker and more easily seen by other people. Composite fillings are made of ceramic and plastic compounds that chemically bond to the teeth.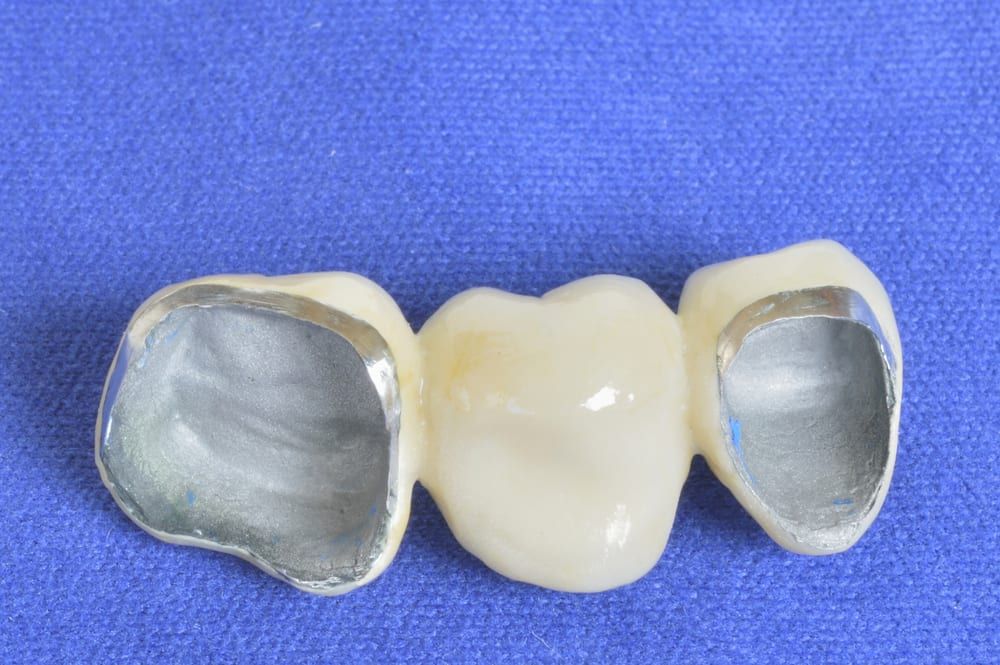 PFM Restorations
Porcelain fused to metal, or PFM restorations have been a standard in restorative dentistry for more than three decades. During that time, dentists around the world have adopted PFM crowns and bridges due to the versatility for use, as well as their ability to be matched to surrounding teeth. PFM crowns provide an excellent balance between resilience and esthetics. The underlying metal portion of the restorations provides long-lasting durability while the porcelain outer layer delivers a natural-looking appearance.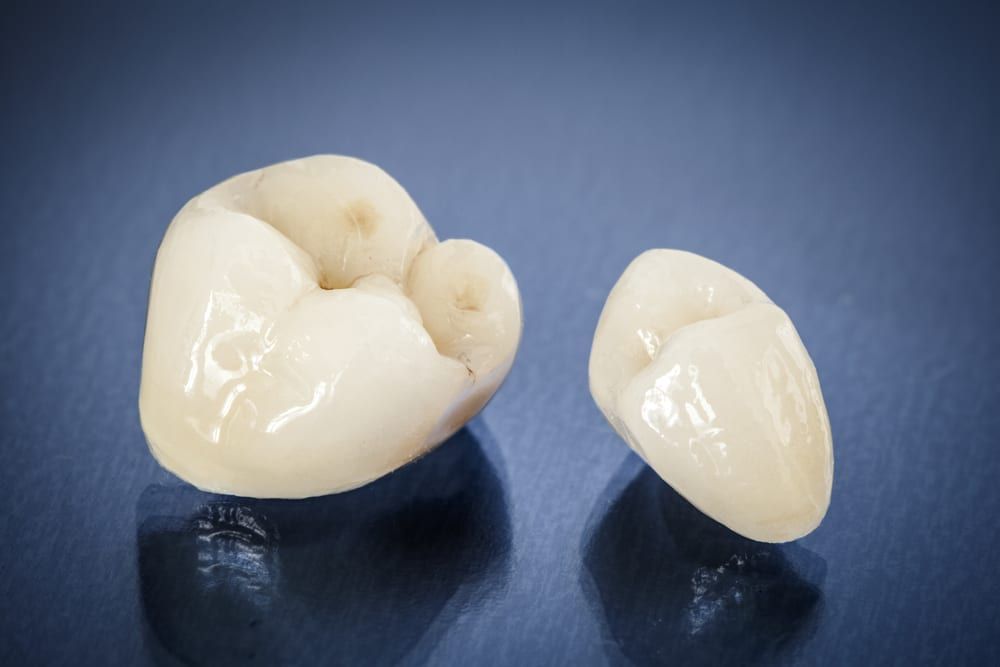 Provisional Restorations
Provisional restorations are often used during complex restorative dental procedures to serve as temporary prosthetic replacements while patients wait for a permanent restoration. Provisional restorations offer patients to try-out the look and feel of the final prosthetic and make any necessary changes before the final fabrication and fitting. Unlike temporary prosthetics of the past, modern provisional restorations are highly functional and aesthetically pleasing.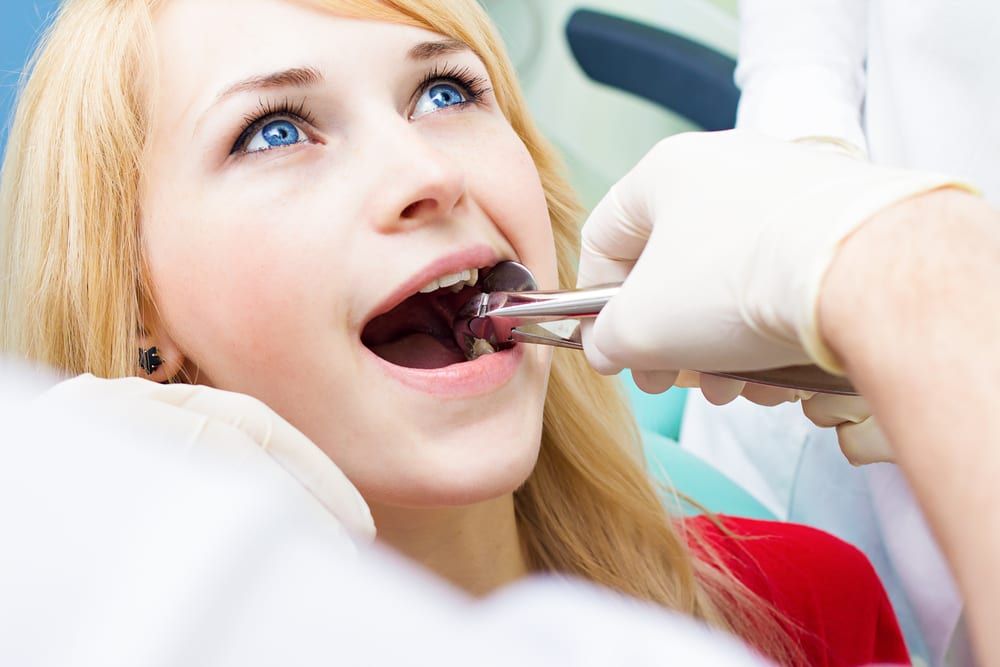 Tooth Extractions
Tooth extractions are routine dental procedures used to remove decayed, damaged or otherwise problematic teeth. Dentists usually make every effort to preserve natural teeth, although sometimes an extraction is necessary. Although the procedure is performed in a dentist's or oral surgeon's office, it is considered surgery. Depending on which teeth are removed, they may be replaced with a dental implant or another oral prosthetic.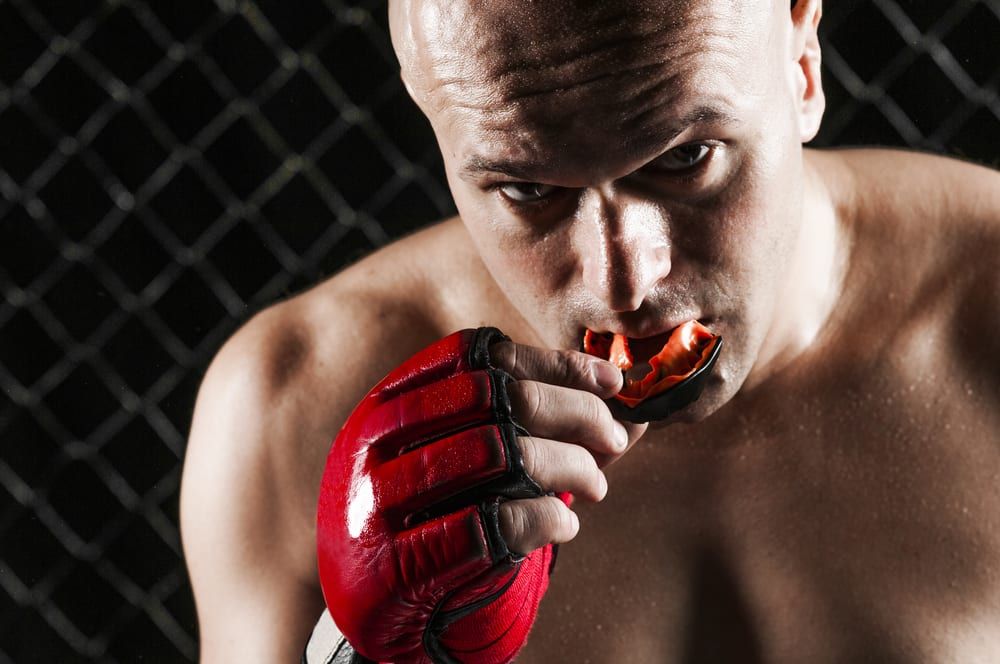 Sports Mouth Guard
Dental mouth guards have long been used to protect the teeth, gums and supporting tissues from damage, injury and trauma. There are two types of sports mouth guards – over the counter and custom. While OTC guards are helpful for occasional use, many dental patients require the benefit of a customized dental mouth guard fitted by a dentist to effectively prevent injury.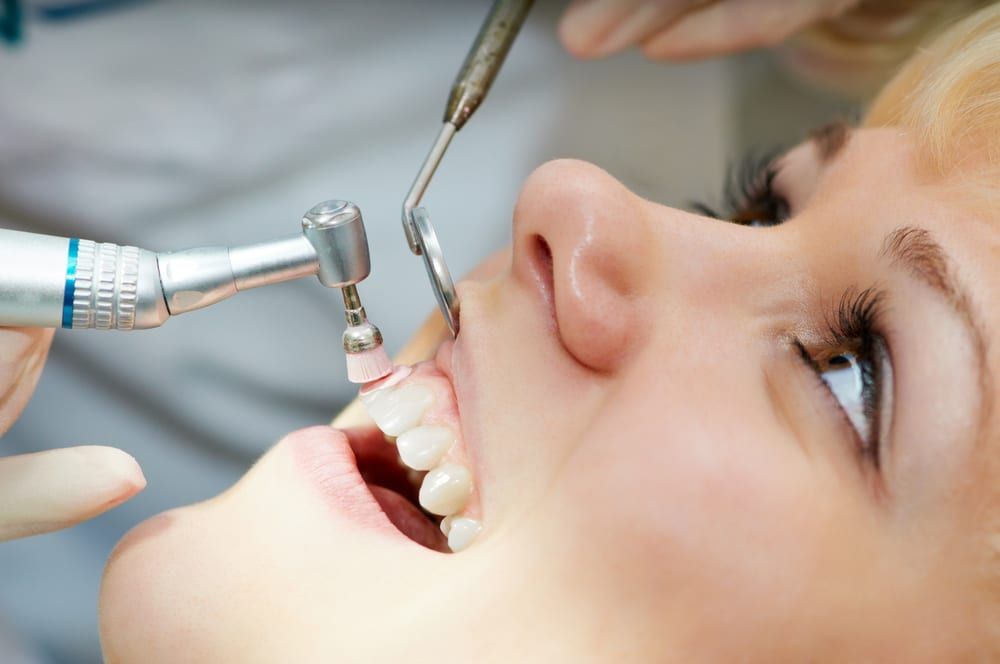 Dental Cleaning & Consultation
Preventative care is a foundation of dentistry. The American Dental Association recommends visiting your dentist regularly – usually about twice yearly – for full cleanings, examinations, and consultations for potential treatment. Professional dental cleanings help remove built-up plaque that is not removable using conventional brushing and flossing. Often, dentists are also capable of identifying potential problems that patients are not yet able to see or feel. When you maintain regular preventative dental appointments, you can stave off decay and gum disease, as well as identify the beginnings of oral health problems before they become severe.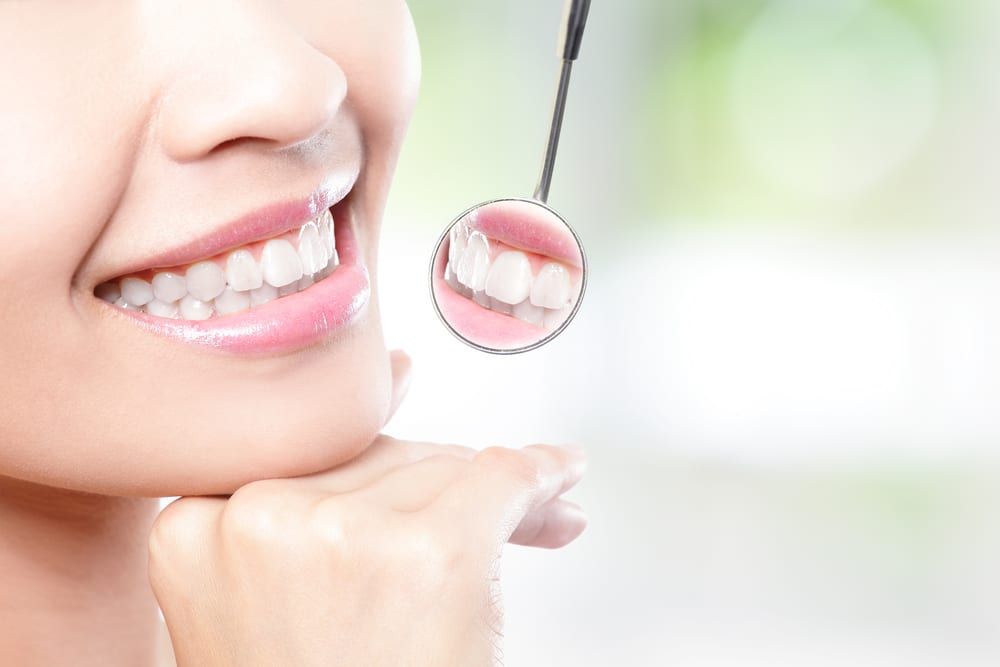 Cosmetic Dentistry
Your smile is the first impression that others have of you, so it makes sense that you would want it to be bright, white and healthy. According to the American Academy of Cosmetic Dentistry, more than 99 percent of all American adults believe that a smile is an important asset for social situations.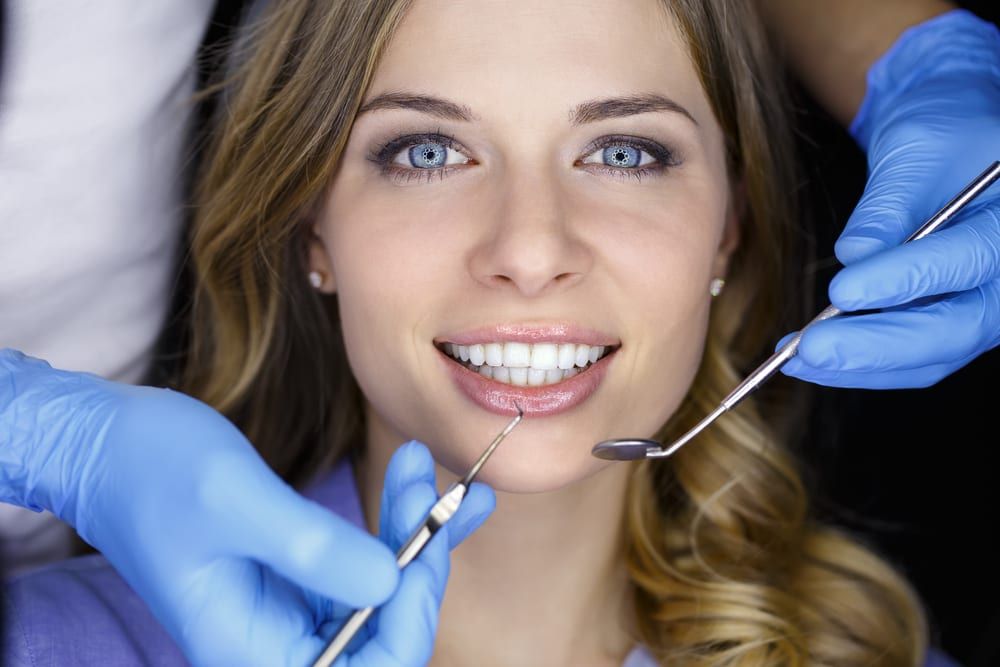 General Dentistry
General dentistry encompasses a broad range of diseases and disorders of the oral and maxillofacial region. Everyone should see a general dentist for routine oral health examinations, twice-yearly cleanings, and treatment of routine oral health complications, such as minor tooth decay. General dentistry is as much about prevention as it is about treatment. Patients who visit a general dentist can expect professional oral health care, as well as education and advisement about self-care between office visits.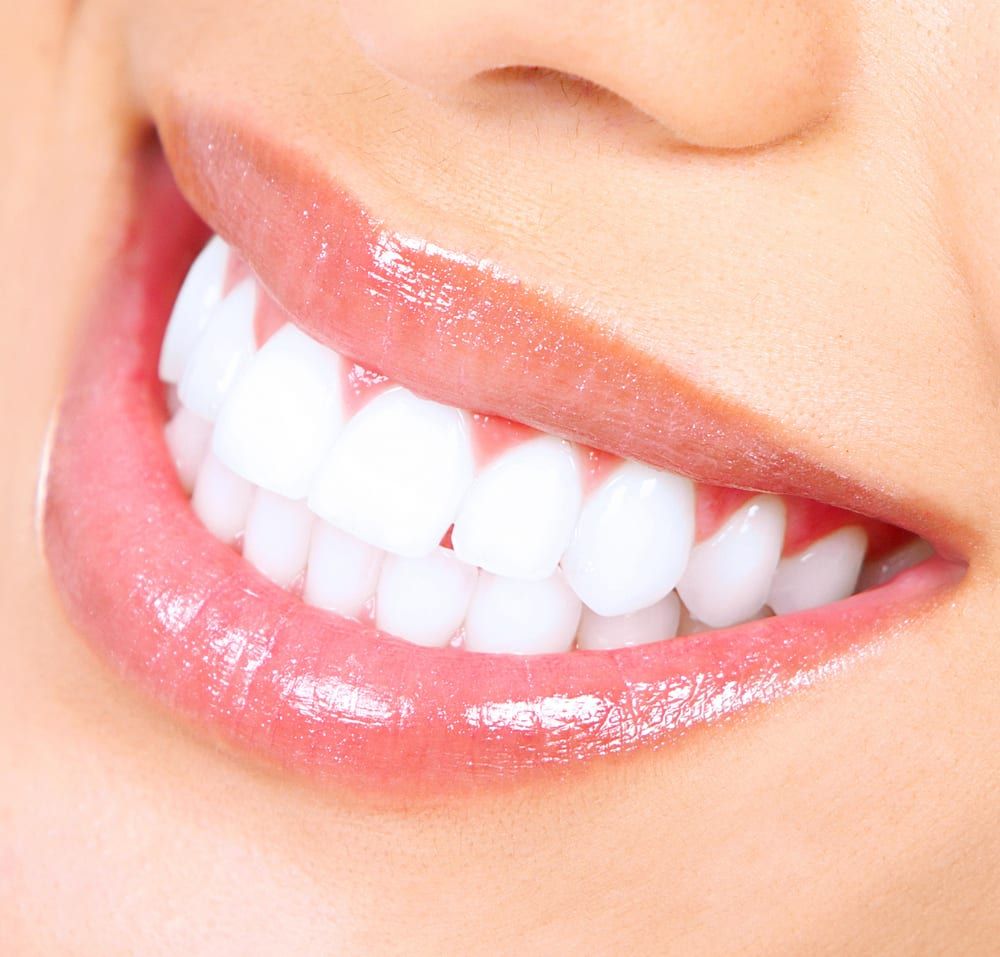 Teeth Whitening
Teeth whitening procedures are used to brighten the appearance of a patient's smile – sometimes by as many as 5 to 10 shades in a single session. According to the American Dental Association, teeth whitening procedures have become some of the most popular esthetic dental treatments among patients throughout the country, including. Professional teeth whitening services can be performed in an office setting or prescribed for take-home use by a patient. In comparison to over-the-counter teeth whitening treatments, professional whitening uses stronger whitening agents that deliver faster and more effective results.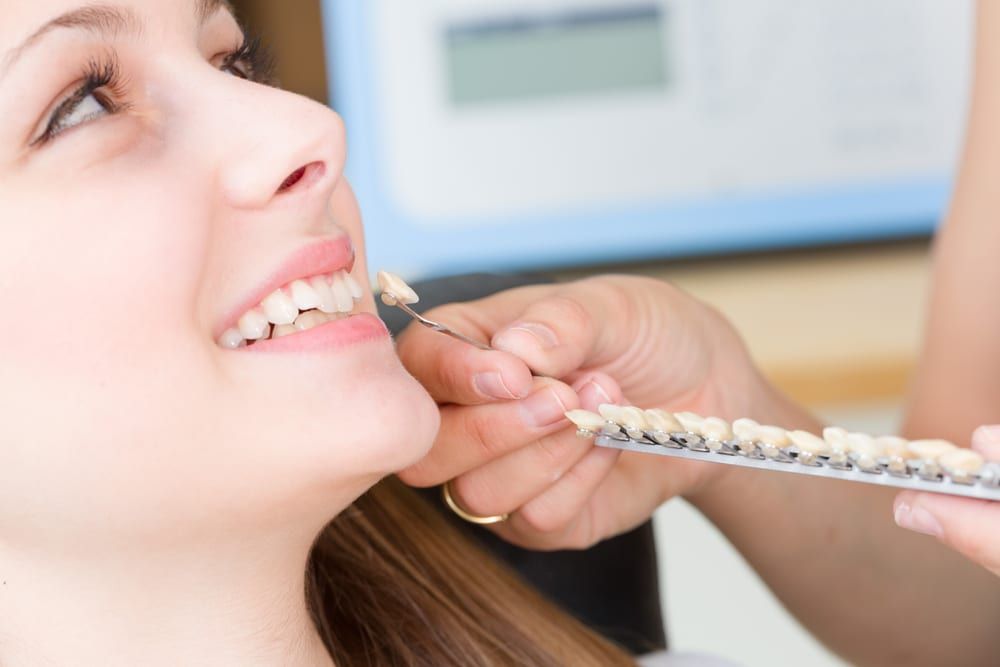 Veneers and Laminates
Dental veneers – also known as laminates – are used to cosmetically enhance the appearance of one or more teeth. Veneers are very thin, porcelain or resin shells that are customized for a desirable color and shape. They are bonded to the surface of the teeth to reshape broken, misshapen or irregular teeth, as well as provide a solution for discolored teeth that do not respond to traditional whitening treatments. Patients with veneers typically achieve a natural tooth appearance that is well-tolerated by the gums and also resistant to future stains.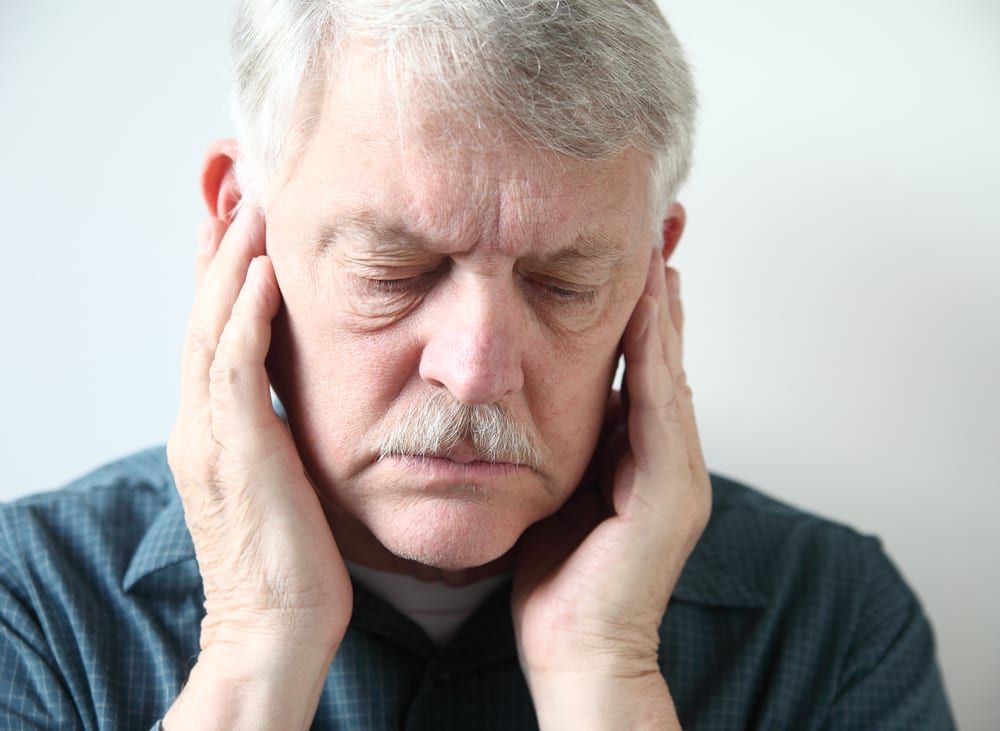 TMJ Treatment
TMJ refers to the temporomandibular joint, which is the bone structure, muscles and connective tissues that surround the jaw and control chewing. When patients experience disorders of this joint, they are said to have a temporomandibular joint disorder or TMD. Symptoms of TMD include pain and tenderness near the jaw, as well as popping or clicking in the joint when speaking or chewing.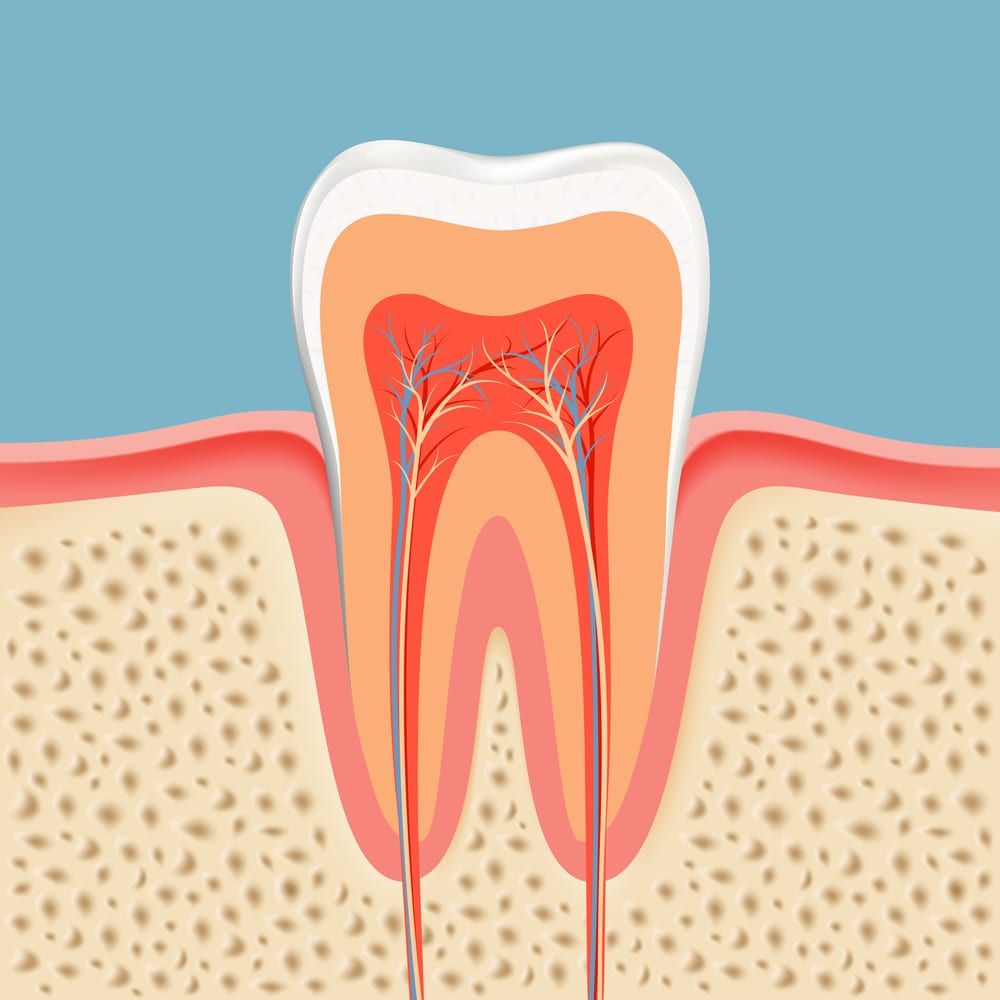 Root Canals
Root canals are valuable dental procedures used to treat and preserve teeth with badly infected roots. The pulp is the live portion of the tooth that extends into the root and contains nerve endings and tissues. When it becomes infected, patients can experience pain, swelling and even total tooth loss unless treated. Root canals remove the damaged parts of the tooth and infected root.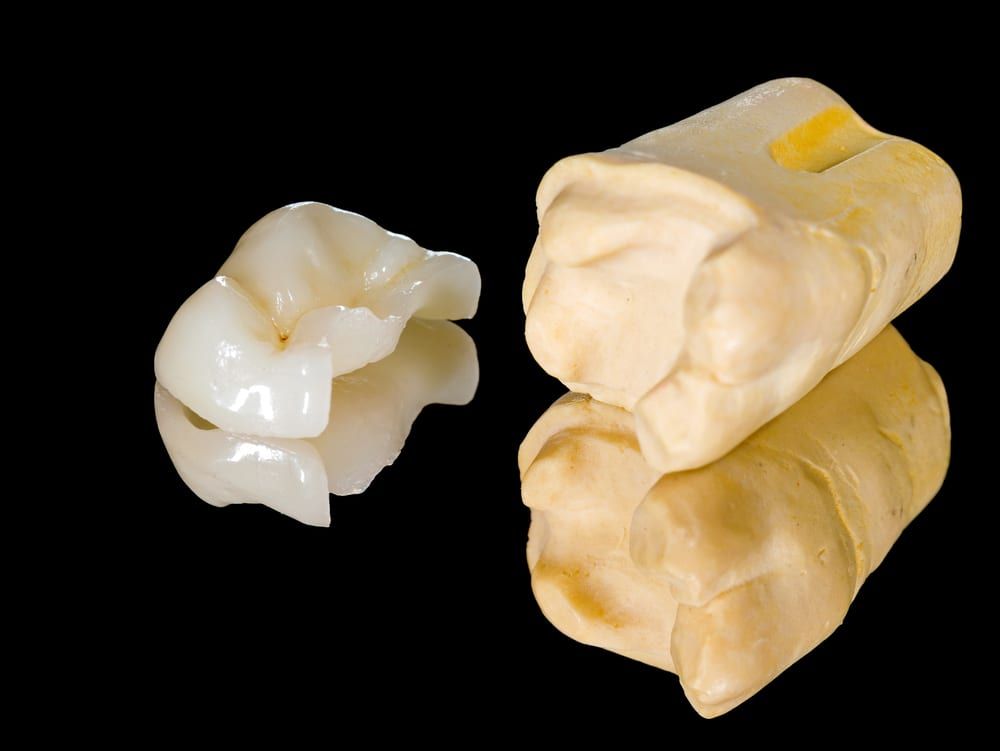 Inlays and Onlays
Inlays and onlays are dental restorations that are more extensive than dental fillings but less so than caps and crowns. They are typically formed in a dental lab and are made of gold, porcelain or resin depending on the patient's needs and aesthetic goals.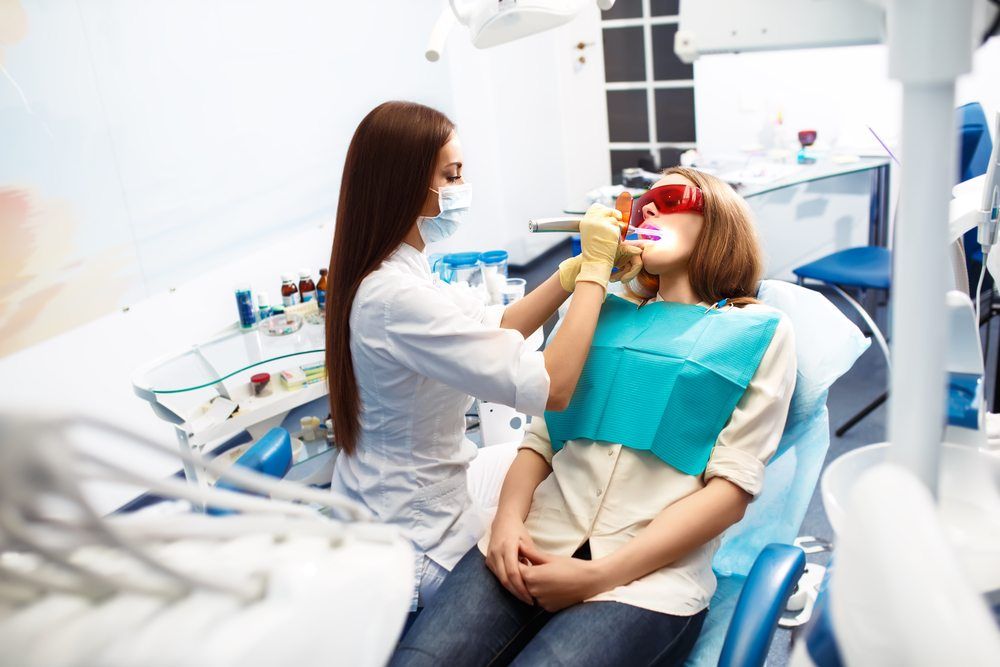 Laser Dentistry
For nearly two decades, lasers have been used for restorative and cosmetic purposes in dentistry. Today, lasers are approved for safety by the Food and Drug Administration, and they have become much more prevalent and standard in dental offices across the country. Lasers work by delivering energy in the form of light.
Cosmetic Fillings
Coming Soon.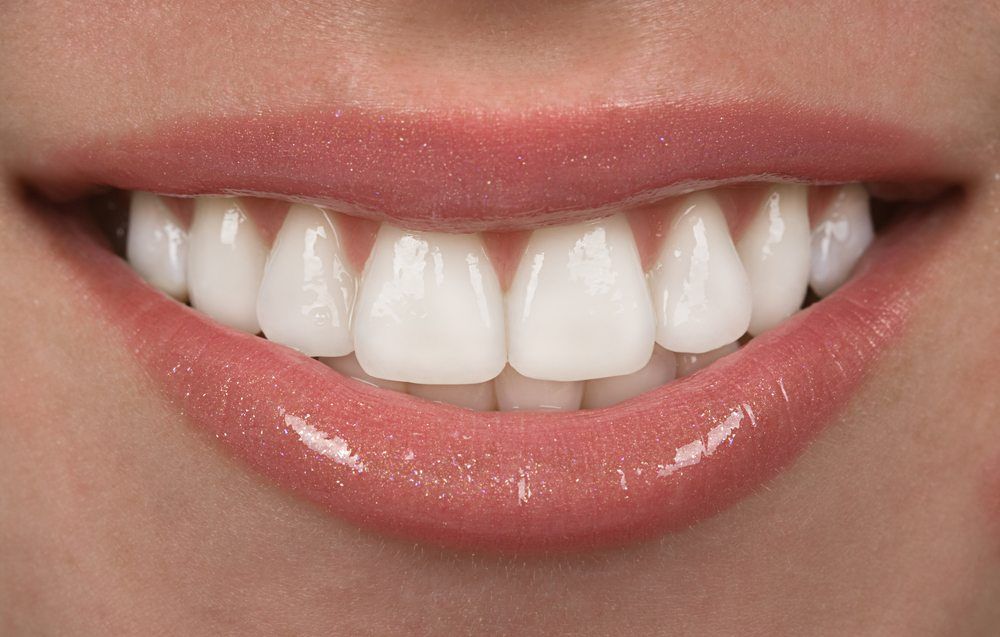 Porcelain Veneers
Veneers help give your patients the smile they've always dreamed of having. Our dental lab provides custom-made veneers that can transform the shape and color of your patient's teeth, exuding the look of vitality and confidence. Just two appointments can change the way your patients experience life – all thanks to a thin, translucent exterior shell place atop the surface of the teeth.