Porcelain Veneers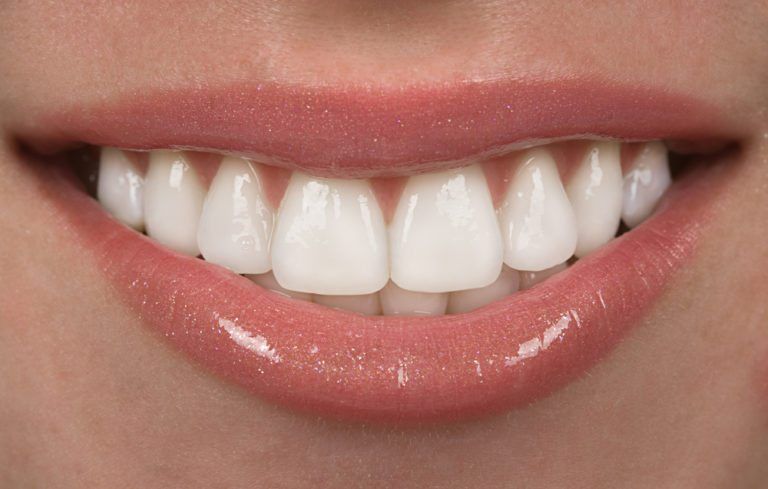 If you have multiple imperfections affecting the appearance of your smile, it can be daunting to consider undergoing several cosmetic treatments to fix them. Fortunately, porcelain veneers provide a solution to any number of flaws — with just one treatment. These thin coverings made of dental porcelain transform the size, shape, color, and overall appearance of the teeth that show when you smile. Most patients are good candidates for porcelain veneers!
What are Porcelain Veneers?
Veneers are one of the most popular options in cosmetic dentistry currently available, as they provide something of a do-over for your smile. They are tooth-shaped restorations that are permanently affixed to the front sides of the teeth that show when you smile. Veneers are fully customizable to reflect the look that suits you best.
Most veneers are crafted from 100% porcelain, a material that reflects light just like your natural tooth enamel. Porcelain is more resistant to stains than your regular teeth, however, meaning that veneers can stay bright white for years after their application.
How are Porcelain Veneers Applied?
After Dr. Saboowala determines that porcelain veneers are the best solution for your smile, you can expect the treatment to be carried out over the course of two appointments to our office in Cupertino. During the first visit, we will decide on the specifications that fit your unique needs and put together a treatment plan built just for you. Next, we remove a small amount of tooth enamel from the surface of the front teeth — doing so helps ensure the permanent veneers will lie flat in the smile. Impressions are made, and we will place temporary veneers for you to wear in the time between appointments.
In the second appointment, Dr. Saboowala removes the temporary veneers and checks the fit of the permanent restorations. After any necessary adjustments are made, the permanent bonding material is placed and the veneers are securely affixed to the front teeth. 
Did you know…

The success of Porcelain Veneers can be traced to NASA and the space shuttle program in the late 1970s. When NASA had trouble with missing tiles upon re-entry, they developed the method of bonding the porcelain tiles to the undercarriage. The bonding technology was adapted to dentistry and has allowed us to bond porcelain veneers directly to the tooth surface without an underlying metal substructure. The chemical bond creates an amazingly sturdy restoration, which is as strong as natural tooth structure and one that will not stain.
How to Maintain Veneers?
After you receive your veneers, keep up with your good dental hygiene habits to enjoy your beautiful smile. Brush, floss, and visit your dentist regularly, and your veneers can last for many years. Protect your new smile with a custom-fitted mouthguard if you grind your teeth at night or play sports.
Who is a candidate for Porcelain Veneers?
Most adult patients who are in good oral health are candidates for dental veneers. We usually advise patients to wait until they are older than age 18 to get veneers, as an unexpected growth spurt or change in the teeth could cause veneers to have to be replaced (an expensive undertaking). Additionally, patients should have good periodontal and dental health, free from gum disease and tooth decay, before getting dental veneers. We will schedule a checkup and cleaning to ensure your smile is healthy before we begin with veneers.
Learn more about Porcelain Veneers
Dr Saboowala has extensive experience in cosmetic dentistry and Porcelain Veneers, which has benefited patients from Cupertino, Sunnyvale, West San Jose, Los Altos, Saratoga and surrounding areas. If you are interested in learning more about Porcelain Veneers, call us at (408) 255-1700 to schedule a free, no-obligation consultation with Dr. Saboowala at her Cupertino office today.