Testimonials
"Dr Saboowala is awesome! My whole family goes to her, we wouldn't go to anyone else. She's very thorough, and makes you feel comfortable. I'm sure you'll like her as much as we do."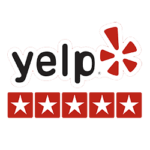 "Dr. Saboowala is always thorough and professional! I've had a wonderful experience with routine cleanings and my Invisalign."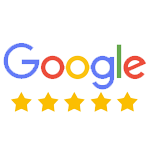 "Dr. Saboowala is thorough and competent. Such a kind individual, caring both for patient and quality of her work. I would highly recommend her to both men or women. She put my mind at ease right away regarding the pain I would experience and I truly didn't experience any pain. I had a tooth extraction. I will definitely go back to her for further dental work if needed."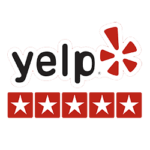 "She and her saff is too cooperative , skill ful and always open for urgent appointment. Definetly will recommend."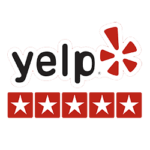 "One of the best dentist in the bay area…. !!!  Very friendly, homely environment in the dental office…."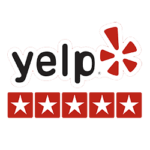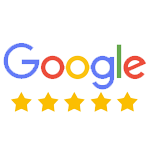 "Dr. Saboowala is thorough and competent.  Such a kind individual, caring both for patient and quality of her work.  I would highly recommend her to both men or women.  She put my mind at ease right away regarding the pain I would experience and I truly didn't experience any pain. I had a tooth extraction. I will definitely go back to her for further dental work if needed."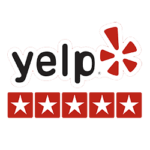 "I love my new Dentist. I highly recommend her. Friendly comfortable very knowledgeable team."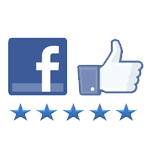 "Dr. Saboowala is great! She is very thorough and cares are her patients. She is very knowledgeable and communicates well about what is currently going on. She has wonderful bedside manners and I have never felt uncomfortable.
I recently had 3 wisdom teeth pulled and it couldn't have been a better experience. I was expecting the worst and it wasn't even close! I'm almost done with my invisalign treatment and have had the best care and experience. Dr. Saboowala is the best!"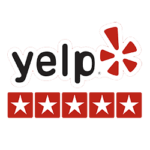 "Around the end of February I had a dental emergency in the cupertino area, not familiar to me at All. This dentistry office was EXTREMELY effective and courteous in addressing my situation. They checked me in on Saturday, and way later than the closure time, and they provided final fix which has proven working fine, not just temporary repair. All this, in a very friendly and warm manner. I will keep this business in my contacts for sure."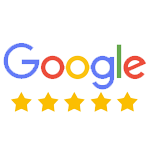 "They were so helpfully from the beginning to end. I scheduled my boyfriends visit. He needed a tooth pulled. Dr. Saboowala was comforting during his procedure. The xray was at 9 and procedure was done by 10:30 very great staff"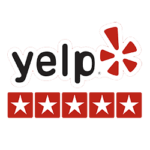 "A friendly and comfortable clinic. The doctor is very experienced and made my root canal procedure smooth. I'll highly recommend De Anza smiles for dental needs!"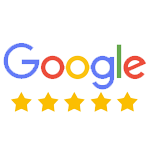 "Dr. Insiya Saboowala is an exceptional and caring dental professional. On my visits, she makes me feel comfortable and has wonderful bedside manners. She is very thorough and is very good in listening to your concerns and communicating with you. She is very knowledgeable and highly qualified as a dentist and would welcome her anytime to take care of my dental needs. Definitely one of the best."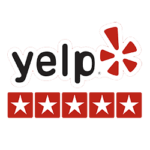 "I had a great experience! The staff was very professional and Dr. Insiya Saboowala was knowledgable and gentle. I had gone for a deep cleaning and didn't know what to expect, but Dr. Saboowala took her time to explain everything very clearly. Would definitely recommend!"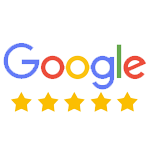 "I did not see dentist for a long time. but this two weeks I did a lot of dental work . I felt very good . Dr. Saboowala did 2 fillings, 4 extractions and cleaning for me. I did not feel any pain while extraction. I like her very much. I highly recommend her."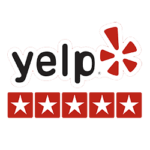 "Dr. Saboowala is very professional and warmhearted, she makes you feel very comfortable while your there amd this is important because so many people dread from going to dentists. You can tell she's very passionate towards her field and she explains everything along the way. Definitely recommend!"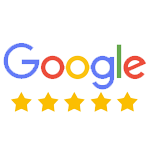 "Dr. Saboowala is the kindest dentist I have ever gone to. She is clearly passionate about her work and very committed to giving her patients the best care.
She did two crowns for me. One of the crowns didn't fit perfectly when it came back from the lab, but Dr. Saboowala patiently drilled away at it, put it back in my mouth to check the fit, drilled it, checked the fit, over and over again until it felt smooth in my mouth — all without removing excessive material.
During one visit, I had a small cut on the side of my mouth. Without me even saying anything, Dr. Saboowala noticed and asked her assistant to apply vaseline to it periodically to reduce my pain/protect the cut since I needed to keep my mouth open for some time while she worked."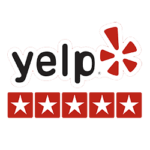 "I am so happy I found her. She is very professional, knowledgeable, caring, and she has a delightful personality. She has done a great job with my teeth. I highly recommend her!!!!! "
"I have dentist fear and usually get very nervous when have to go to the dentist but Dr Insiya made almost forgot about this and made feel way more comfortable than i ever felt. She let me play rock music while she's working lol.. in addition also to the great assistants and the great knowledge she has. It's a wonderful place to take your teeth there"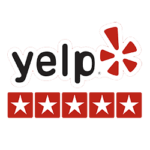 "Every time I go to Dr. Saboowala, I leave with a smile on my face. She is a wonderful dentist- extremely kind, attentive, and knowledgable, and with excellent bedside manner. I always know I'm in good hands at her office!"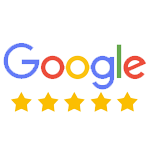 "My wife had her crown done by Dr. Saboowala. Very professional and would highly recommend!"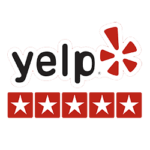 "Dr. Saboowala is amazing in that she goes out of her way to make sure that I can get my cleaning twice a year. Given that I'm in college and constantly have to figure out a time to make the trip out to San Jose, I still do because she has time and time again opened her office just for me. On top of that, she takes the extra time to ensure that everything is right, rather than speeding through the entire process. I feel very comfortable, and undoubtedly recommend her to anyone!"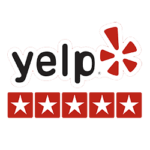 "Love De Anza Smiles! Dr. Saboowala and Tracy are terrific. They care deeply about delivering not just great dental services but a really nice, comfortable and pain free environment. From the moment I met the team I could tell this place really cared about people first. Wow easy to say "best dental experience ever" keep up the great work"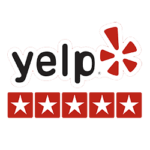 I found Dr. Saboowala through Deccan Dental in San Mateo and brought my husband here for 7 crowns. Our previous dentist at Gentle Dental (stay away) messed up his teeth. The previous dentist said my husband had "9 small cavities." Every tooth she worked on resulted in a root canal having to be done.
We came to Deccan Dental with a general fear and distrust for dentists after what happened. However, Dr. Saboowala was very attentive and professional. We told her we were moving in a few weeks to Boston. She and her staff scheduled the treatment very well and coordinated with the lab to ensure everything moved quickly and efficiently. The last treatment was completed two days before we moved out of town. She even called to follow up the next day.
She is by far the best dentist I have had the pleasure of meeting. My husband is very happy with the treatment. I highly recommend her as well as Deccan Dental, whose staff are friendly and superb at what they do.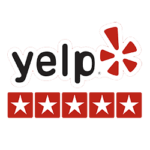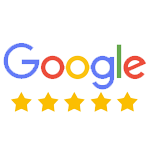 "I went to see Dr. Saboowala regarding a painful wisdom tooth which I wanted to be extracted.
I was a new patient and this was my first visit to the office. Dr. Saboowala greeted me very graciously and was nice enough to accommodate me for the tooth extraction within a short time even though she was busy with her other patients, and I was only scheduled for a examination. Besides being kind, friendly and humble, she is also a true professional in her field, and is very detailed in her work. She examines and analyses each and every tooth thoroughly while observing the gums as well. I found her assessments invaluable and honest.
I am very satisfied with her work, and I'm looking forward to her as being my new dentist.
I highly recommend Dr. Saboowala."
"I have switched to De Anza Smiles Dental Care from another dental care and I found a huge difference in services. The team is very professional & caring and as their name, all have the beautiful smile on the face.
I was introduced to DeAnza Smiles through friend network and special thanks to Dr. Insiyas, she has provided very service and took care of my front top two teeth cosmetic changes to give back my smile :)"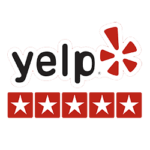 "I called Dr. Insiya Saboowala with an emergency front broken teeth (two of them!) situation for my mother. We were headed out of town in a couple of days and needed a quick (cosmetic) fix. Dr. Saboowala was extremely accommodating and quick to find a solution – an interim one so that we dont have to cancel our travel plans and a longer term one upon our return. Since this was our first visit there was no history or molds to work from. Dr. Saboowala was equipped with the right tools and expertise to fix the broken teeth on such short notice.
We are grateful for her patience/cheerful nature, impressed by her skill and appreciate her working after hours to help us. She and Debra (her awesome/cheerful staff member) promptly followed up to ensure fit and comfort. They coordinated with the lab so that the molds were done correctly and on time.
We highly recommend Dr. Saboowala as she is very knowledgeable, skillful and makes you very comfortable taking away the anxiety as she explains the situations and offers options that have your long term interest in mind. We look forward to working with Dr. Saboowala for a healthy smile!"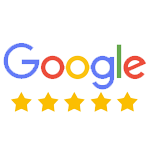 "We are really grateful to have found Dr Saboowala and De Anza Smiles through Yelp!
My kids and I moved to CA from TX a year ago. I have a phobia of dentists and was extremely anxious abt trying a new dentist. However, Debrah and Dr Saboowala took great care of my girls and me. They made me as comfortable as one can with someone as scared a me of dentist office visits.
My girls had some fillings and couple extractions…..but the experience was so good at De Anza Smiles, that they are actually excited about going back for the next visit. Dr Saboowala is very thorough and also made it a pain free experience surprisingly!"