Pediatric Dentistry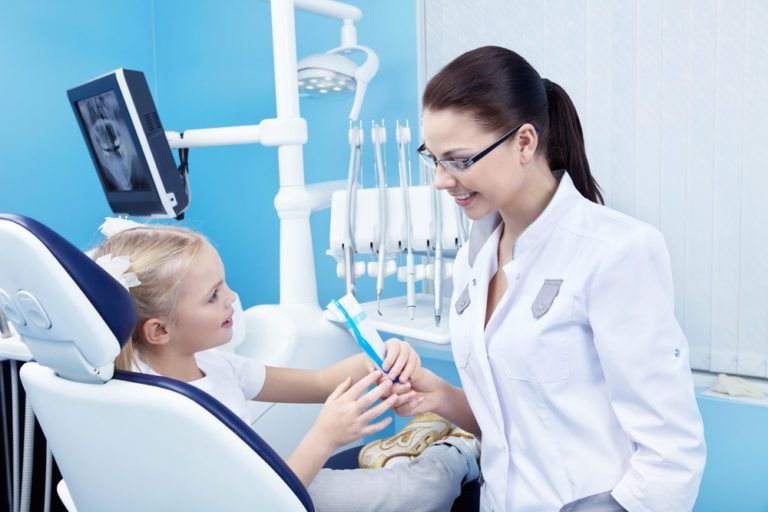 Friendly, gentle dentistry for children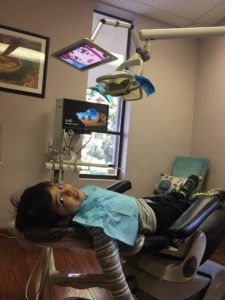 Dr. Saboowala enjoys working with kids of all ages, inside the office as well as outside, through organizations such as the ADA foundation's Give Kids a Smile. Dr. Saboowala and her staff make a special effort to ensure that children are at ease during their visits. We understand that a positive experience is the key to lifelong oral health.
The American Academy of Pediatric Dentistry recommends that children have their first dental visit at age 1. During your child's first visit, Dr. Saboowala and her friendly staff simply welcome the youngster and give tours and a prize. They want to gain your child's trust before they begin any treatment. Our younger patients look forward to their dental visit with Dr. Saboowala, and enjoy activities, prizes, as well as their favorite shows on our iPad entertainment system while seated in the treatment rooms.
Our services for children
Dr. Saboowala and her staff are very calm, gentle and patient with your children. We offer a variety of services for your child, including:
• Exams & checkups
Dr. Saboowala will thoroughly examine your child's teeth and gums for any signs of decay or disease and she can begin with digital X-rays if needed.
• Gentle cleanings
Dr. Saboowala explains proper brushing techniques to her younger patients and their parents. She loves working with children and takes extra care while giving them gentle cleanings, polishing and fluoride treatment.

• Sealants
A plastic sealant is applied to the surface of the child's tooth to prevent cavities from developing. With proper care, they will last for many years. Dr. Saboowala brushes the resin onto the teeth, especially the back, chewing teeth, where decay occurs most often. The resin bonds into the depressions and grooves and hardens, creating a barrier to protect the enamel from acid and plaque.
• Crowns for children
When children have a large cavity, it may be necessary to cap the tooth to keep it from fracturing. Dr. Saboowala has a lot of experience placing dental crowns, and knows how to keep children comfortable during this procedure. She makes sure that their gums are completely numbed prior to gently injecting anesthetic. Crowns fabricated with porcelain fused to metal are extremely durable, making them an appropriate choice for children.
To make an appointment, call (408) 255-1700 or click here to request an appointment online.